Eco-Friendly Packaging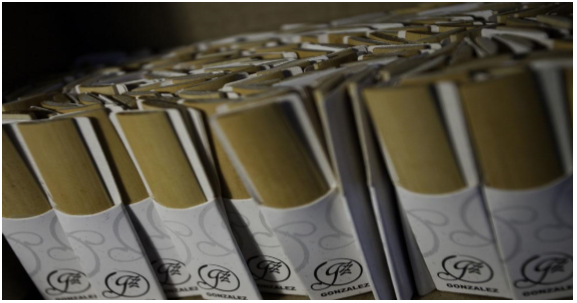 Since the 1980s more people shifted to disposable habits and consumption of throwaway plastics. We see it being used daily and in mass quantities as take-out containers at restaurants, as coffee cups in the office, and as packing material. We use plastics for just about anything because it's cheap, effective, and lightweight which complements to our instant way of life. Plastic bags, Styrofoam and other to-go containers are now the primary mode of packing and transporting products. Our attitude to appealing presentation also made us love to choose items with appealing packaging especially when it is for travel; we want our items to be neatly wrapped and secured. We also cite our busy life at work, school and many more activities as just another reason to use disposable wares so we can save time; not worrying about the hassle of cleaning up after ourselves.
In as much as we enjoyed our advanced lifestyle we are now facing several environmental issues and their impact to our ecosystem. We now depend on ecosystem benefits such as food, clothing, shelter and other basic needs. But what do we have now? Storms, floods, decreasing number, variety and variability of living organisms, all kinds of pollutants and most importantly the inadequacy of water resources.
Plastic pollution has become a global phenomenon across the globe and even to the most remote locations. Harmful chemicals contained in plastics are present in the bloodstream and tissues of almost each one of us. Plastic is not biodegradable. It only breaks down into smaller particles whereby its toxic chemicals are ingested by wildlife which we have also consumed. In the U.S., it is confirmed that average consumer produces a half-pound of plastic waste daily. Around the world, some 300 million tons of the material are produced each year-a figure poised to expand, as new forms of plastics are devised to serve a voracious global appetite. Effects to human health are slowly felt and becoming controversial.
The reason why Gonzalez's reed sleeves are made out of paper and not plastic is 100% ecological. At Gonzalez Reeds, we are committed to helping the ecosystem of our planet. As a single reed player you've probably collected enough plastic reed sleeves to build a small plastic house. These plastic sleeves are useful in safely delivering reeds from the factory to your instrument's mouthpiece, but after removing the reeds from their plastic sleeves, what happens? More often than not they end up in the garbage.
If you think about it, each year, about 90 million reeds are manufactured and pumped into the market. Sadly, most of these reeds are tightly packed in into plastic sleeves. To put it bluntly, we are talking about producing approximately 208 tons of toxic, non-biodegradable plastic into our planet. At Gonzalez Reeds, we want no part in this highly destructive process. According to studies conducted in Argentina, 70 boxes of Gonzalez reeds contaminate what 1 box of other manufacturers do.
These paper sleeves are actually more expensive to manufacture than the plastic ones, so it's not a matter of saving money; it is a matter of saving the environment from pollution.